This is about the project "Drudgework." If you meant to go to the page for the Hungry Lights race of the same name, click here.
Drudgework
was an experimental electronic music project by
Justin Bonitz
in 2012, and only ever released one demo album called
At Rest
.
"I created this little project in 2012. I never went too far into the project because it was extremely tedious to make each track, and I felt like investing my time in something else. Eventually the sound and name of the project was just merged into amnaeon. It was made using Sylenth 1, Halion Sonic and EZDrummer." -Justin Bonitz
The Album
Edit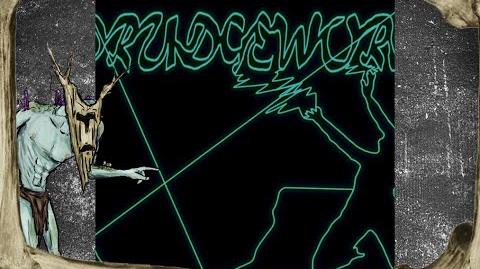 At Rest tracklist: Edit
Autophobia
Speech Maker
Toadstompa
The Filter
This project was originally supposed to be about a conscious AI that fell in love with a girl, but could not pursue the relationship because it was a computer and she was a human. But, I dropped that idea and just started experimenting with sounds and programs. 
The vocal samples from "Toadstompa" were from a video I created with Rob Dyke featuring a character-personality named, "Stan Robax." Unfortunately, the video was never finished, but luckily it inspired this song.
Ad blocker interference detected!
Wikia is a free-to-use site that makes money from advertising. We have a modified experience for viewers using ad blockers

Wikia is not accessible if you've made further modifications. Remove the custom ad blocker rule(s) and the page will load as expected.